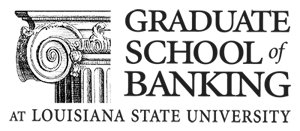 The Graduate School of Banking was founded in 1950 by a small group of bankers, lead by Mississippi Banker Orrin Swayze, from the First National Bank of Jackson, and several executives of state banker associations.  Rejected by several universities as hosts, the school was accepted by LSU and 99 bankers arrived at the un-air conditioned Hatcher Hall on campus in August, 1950 to begin their professional education.
The founders very early established a "learning environment" for the school which was challenging because of the "convention environment" the industry was accustomed to. Mandatory class attendance, examinations, home work, and academic discipline became hallmarks of the school, a tradition which has been maintained through its history.
Originally sponsored by nine southern banker associations,  endorsement of the school grew very rapidly to fifteen associations.  Over 15,000 bankers have graduated from the program and virtually every bank in the sponsoring states has a senior officer who proudly displays a school diploma on the office wall.
We have several photographs of our bankers attending the Graduate School of Banking at LSU over the past several decades.  Even though outfits and dormitory conditions may have changed, the integrity and quality of the education received at GSBLSU has not.  We hope that you enjoy our photographic history as much as we do!
Graduate School of Banking at LSU
Photos
Bankers, dressed like bankers, arriving on campus for the first Session in 1950.
 Dorm rooms were cramped in the 1950's.
The founder of the School was Orrin Swayze (on the right) from Jackson, MS with President William Walker, Dothan, AL.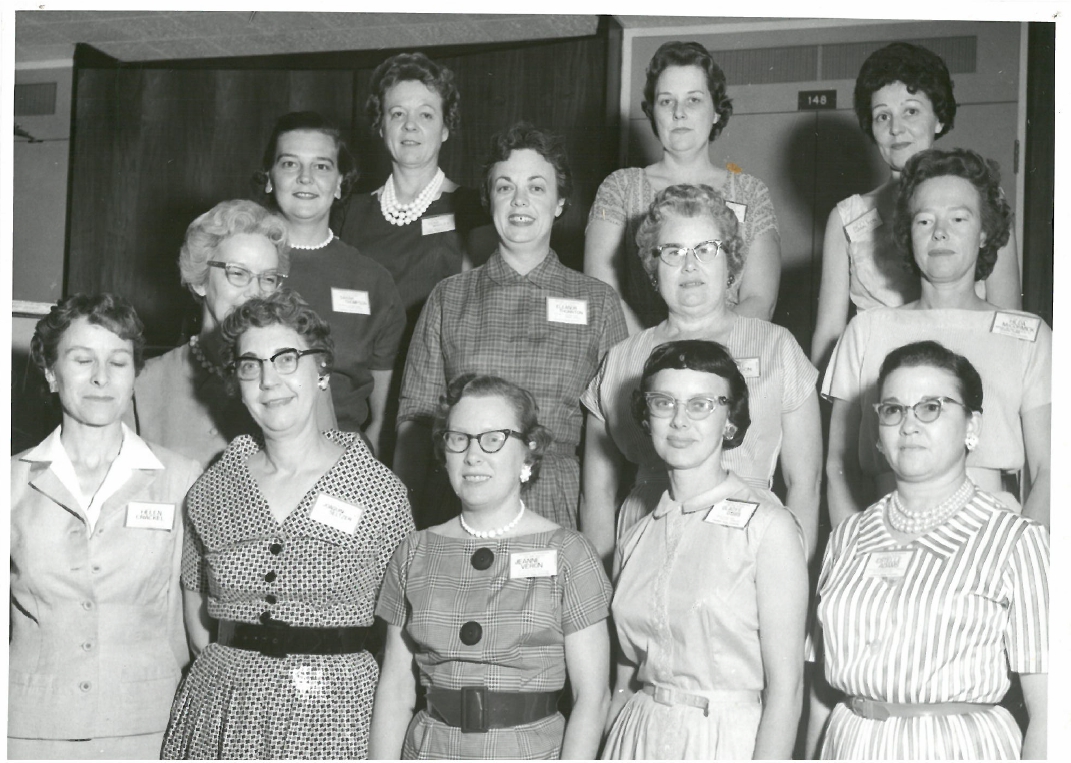 GSB was the first banking school to admit women.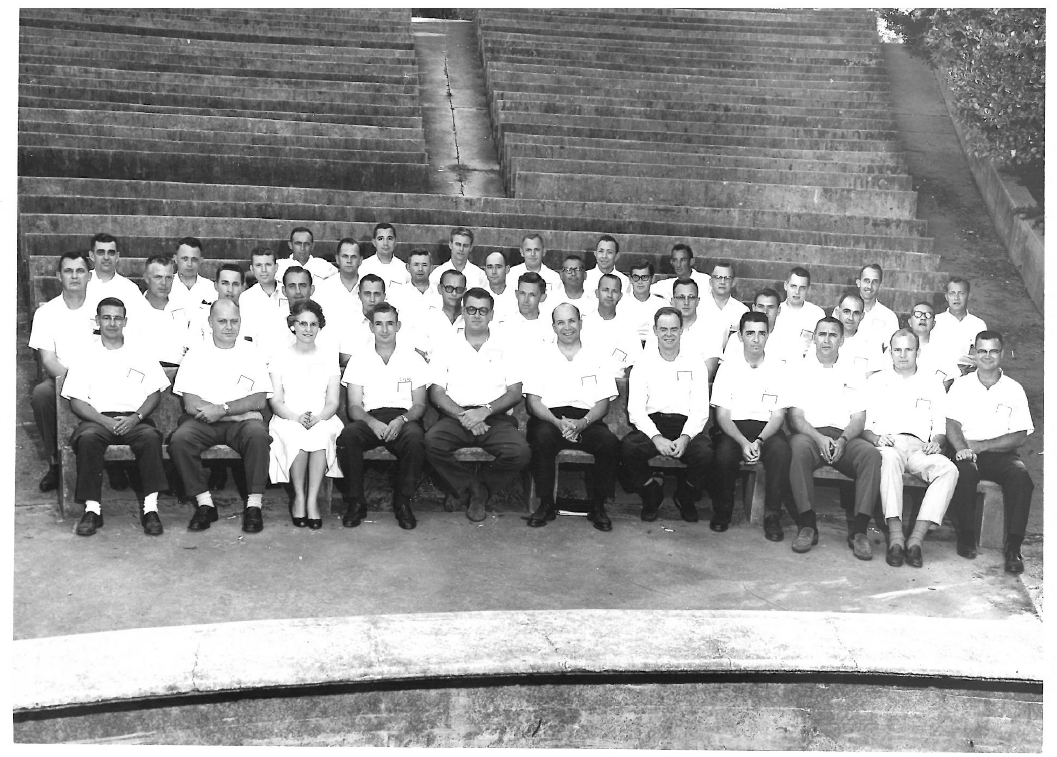 Graduating class circa 1955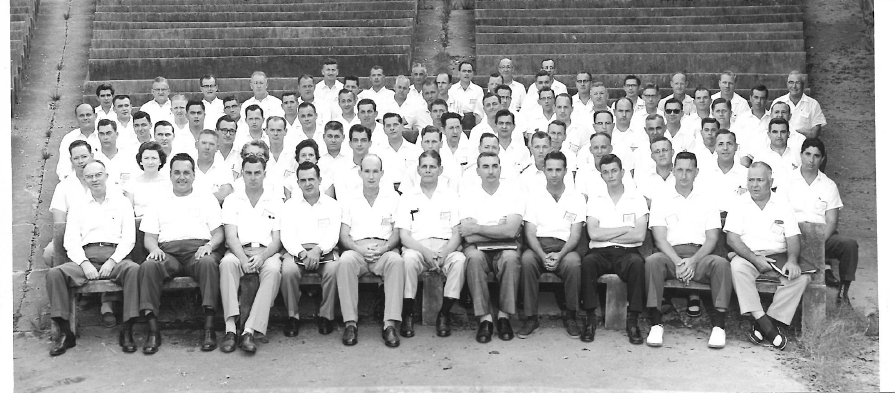 86 Louisiana bankers who graduated in 1959.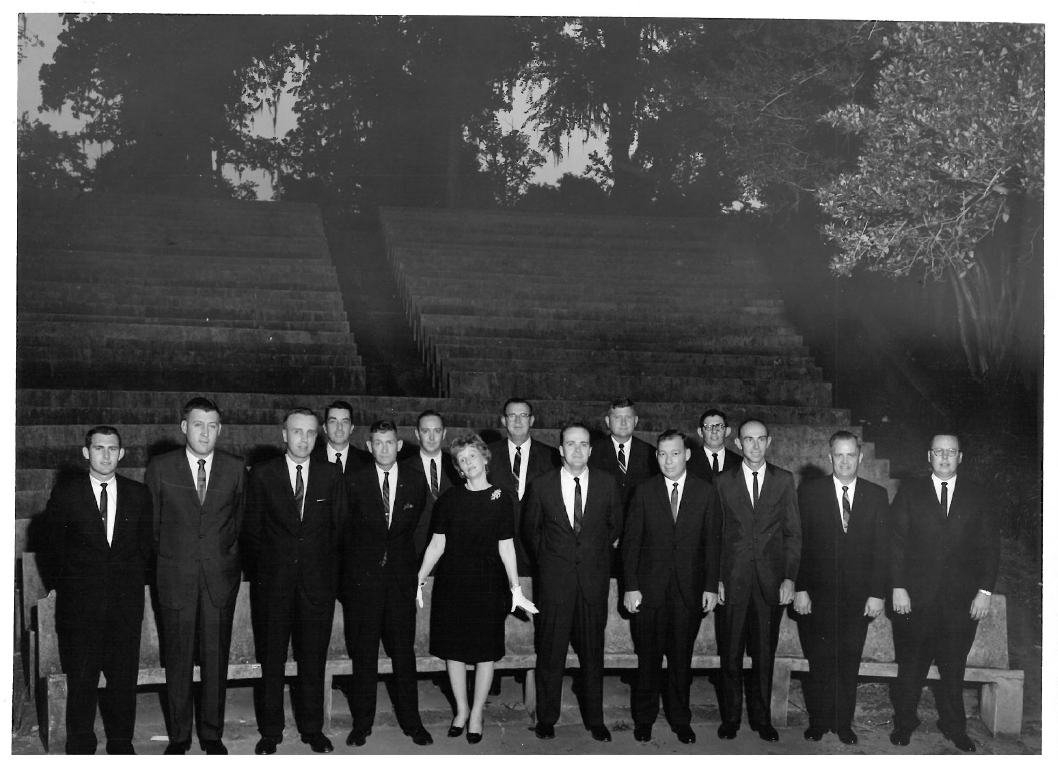 1960's graduating class in the LSU Greek theater.
   Faculty members and LSU basketball player Bob Pettit, 1967 graduate of the School.
He played for the Atlanta Hawks from 1961-62.
  Freshman lady checking in for the Session at Miller Dorm.
 Two members of the Class of '92, catching up on the news at breakfast.
https://www.gsblsu.org/wp-content/uploads/2013/09/bankers_dressed_like_bankers_arriving_on_campus_for_the_first_session_in_19501.jpg
604
843
Jared Broussard
https://www.gsblsu.org/wp-content/uploads/2018/11/GSBLSU-01.png
Jared Broussard
2013-09-20 16:50:00
2020-06-29 17:49:42
Graduate School of Banking at LSU - A Photographic History